New Gurukula Set to Open Near Sochi, Russia
By Madhava Smullen ISKCON News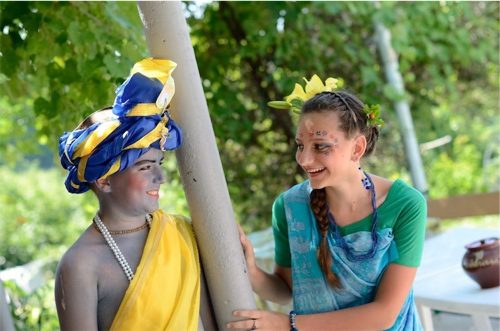 Construction is set to begin on a new dayschool gurukula near Sochi, Southern Russia sometime this spring, with plans to open in September 2017. With no other gurukulas currently in operation in Russia, it may be under high demand as the only one of its kind.
The gurukula is planned in Baranovka, a small village 15 kilometers from Sochi City Center, which devotees have dubbed "Balaramovka."
The devotee community there, started by the late leader of ISKCON's Sastric Advisory Council Purnachandra Goswami in 2009, consists of about fifty devotees. Meanwhile the nearby Sochi ISKCON community is about 200-strong with many children.
The gurukula will be built on a recently donated half-acre plot 100 meters from the Baranovka ISKCON temple. A small house has already been constructed on the property for Amala Rasa Das, who will move with his wife Svetlana and their two children from Ukraine this October to develop the gurukula project and serve as its director.
The gurukula, named after Purnachandra Goswami, will be housed in a 7,500-square-foot, two-storey building with four classrooms, a large kindergarten room, an altar room for Gaura Nitai that will accommodate 150 children and parents, a kitchen, and a break room for teachers.
The gurukula will open with facilities for kindergarten (3 to 7 years old in Russia), as well as 1st, 2nd and 3rdgrades. Later, it will introduce the remaining grades up to age 17.
Using examples from already existing gurukulas around the world, the day will begin at 6:30am with mangala arati, guru puja and a short Bhagavatam class, before launching into the regular government-required academic program. Extra curricular activities will include music classes on mridanga and harmonium, sports, martial arts, dancing, sewing, painting and more.
Edited with BlogPad Pro