About VNN
Inspire Vaishnavas worldwide with Your News Stories!
Send your News Stories and Editorals to VNN at news@vaishnava-news-network.org.
VNN is the oldest and only independent Vaishnava News Network that is not controlled by an organization or specific group, made possible through the collaboration of Vaishnavas worldwide from all vaishnava communities, regardless of group affiliation, race, age, gender or nationality.
VNN is the place where Bhaktivinoda Thakura's vision of Natural Brotherhood is practiced daily.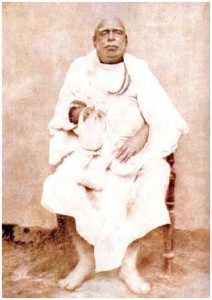 Natural Brotherhood
"Gradually, when the offensive portions of the established religions are destroyed, there will be no more differences in the bhajana performed by the various Sampradayas nor any quarrel between them.
Then as brothers, the people of all castes and countries will spontaneously chant the Holy Names of the Supreme Lord together.
At that time, no one will hate anyone or consider others dog-eaters; nor will anyone be overwhelmed by the pride of high birth. The living entities will not forget the principle of natural brotherhood."
– Bhaktivinoda Thakura
VNN (Vaishnava News Network) is an independent network of collaborating Vaishnavas worldwide, providing the world Vaishnava community with news and information. VNN was founded in 1997 by an international group of Vaishnavas in response to a growing need for reliable and unbiased information concerning the Vaishnava community.
VNN strives to be an independent, comprehensive and universal news source for the Vaishnava community. Anyone can submit articles to VNN.
VNN does not censor any news as long as it conforms with the VNN Publication Guidelines.